Full 1

About CEDAR GROVE CEMETERY
History of the Cedar Grove Cemetery
More than 67 acres of land once made up a tract of land that began at Beatties Ford Road and covered an area that now has homes and an elementary school.  Once planned as a large African American cemetery, the land was apportioned to developers and the city of Charlotte over the last 100 years.  All that remains of the once beautiful cemetery is around 1.8 acres of land with an unknown number of graves.
People still visit the graves, leaving small gifts, tokens, and flowers.  Veterans have flags placed on their graves on the appropriate holidays.  Yet, other than these simple gestures, the cemetery has fallen into disrepair and neglect since the last known owner and caretaker, John S. Davidson, passed away in 1972. 
Mr. Davidson is buried there and may well be one of the last people interred on the property.  Working with three siblings and forming the Davidson Bros. Funeral Services company, John Shead outlived his brothers passing away at the age of 100.  He was the sole person responsible for the land, and his immediate relatives have long passed on.
The cemetery is now abandoned, and something meaningful is happening on the site.  The purpose of "Save Cedar Grove" is to finally put forth a project that can bring the space back to a place of peace and pride for the community and those who rest within it.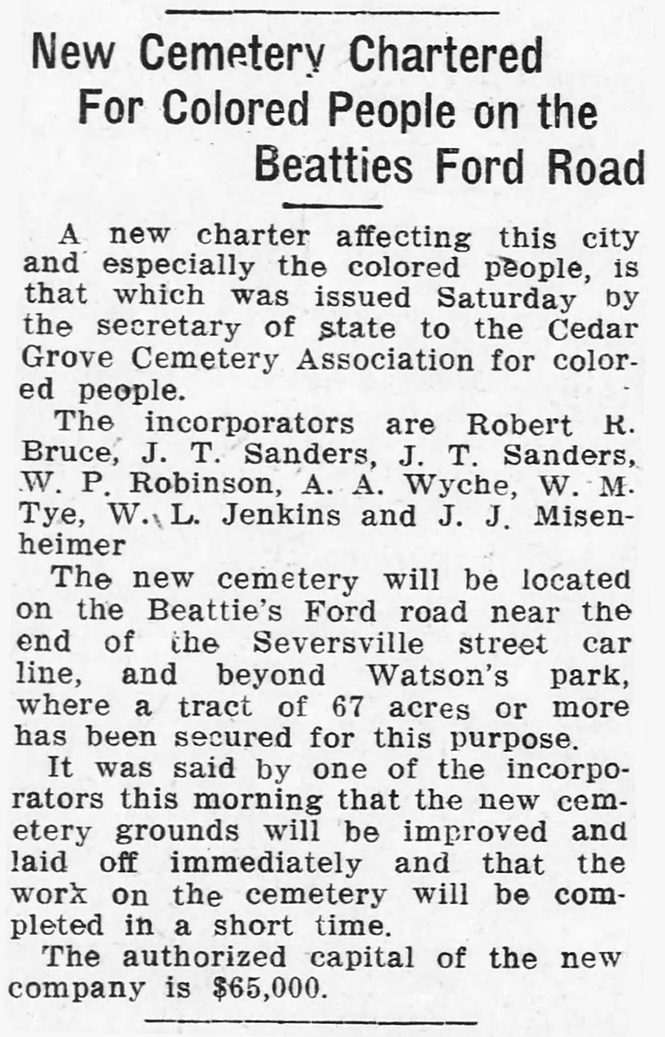 Given the current condition of the site, there is an enormous amount of tree clearing, trash pickup, surveying, fencing, and beautification to be done.  We could use your help!
Whether you are interested in coming by to help us clean up the site, or have an interest in doing genealogical research, we could use your help.  Sign up with our volunteer list today!
If you are currently unable to donate or volunteer, or would just like to get regular updates on the progress of the project, join our email list today!